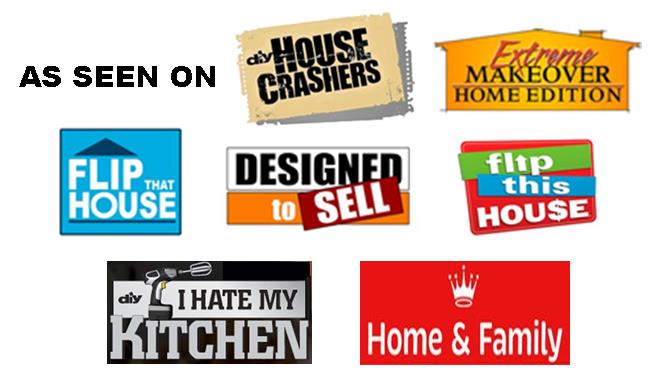 Granicrete has been blessed to be on several national television shows not to mention on numerous regional and local shows.  We credit this to our network of excellent distributors and installers. 
It has been their direct efforts for these occasions to occur.  Granicrete has never intentionally sought out or paid for national television exposure.  Our national notoriety has happened naturally.
These appearances have been a huge blessing to our network.  Each time these shows aired and had their re-runs air it results in hundreds of additional hits on our website by interested consumers filling out requests to speak with installers.  We enjoy forwarding these leads to the Granicrete network of great installers!

When you have the opportunity to be on such a national show, let us know.  We have direct support to you for materials including videos and brochures for your use.