ACRYLIC AND METALLIX COLORED EPOXY COUNTERTOPS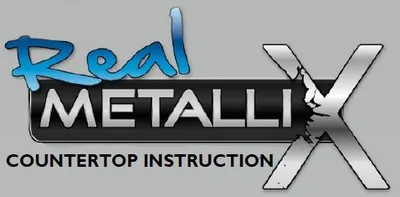 Trendy new finishes for residential and commercial...
Granicrete epoxies have versatility for floors and for countertops. 
Designer Luxury Tops Using Granicrete Acrylic Colors
Taking our Original Countertop system to a higher level.  These designer finishes are those that high-end consumers dream of.  Finishes such as Sodalite Blue, Walnut Travertine, and Onyx are achieved through some easy to learn coloring techniques. 
Real MetalliX Countertops
Metallic designer looks can also go into a whole additional direction for one-of-a-kind custom countertops for contemporary luxury and business establishments.  20 metallic colors to infuse to create pearlescent marble finishes to hammered metal finishes.
SPECIAL OFFERING FOR DESIGNER LUXURY TOPS
Receive your Designer Tops Training Guide free with your purchase of Granicrete's Artistic Blend and Advanced Suspension Additive.  Our complete guide covers the steps for successful installation and how to do dozens of step-by-step coloring instructions for high-end finishes.
SPECIAL OFFERING FOR REAL METALLIX COUNTERTOPS
Get a jar of Granicrete Mica Essence MetalliX Powder of any of our 20 colors FREE with your purchase of Granicrete Epoxy for your project.  
Training:
Training videos, data sheets, and installation guide are all available for downloading.  CALL US!